Geometry Shapes Signs Set of 16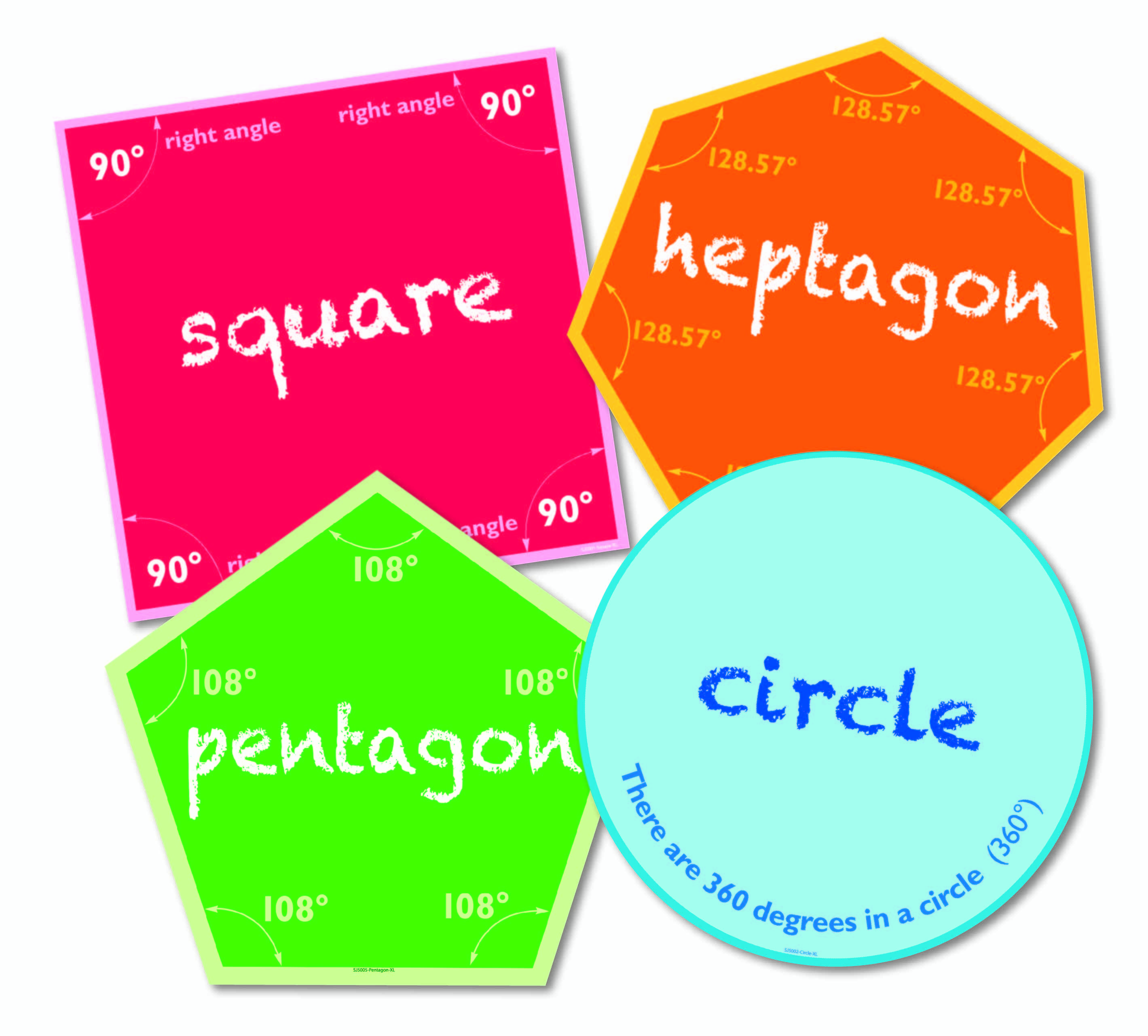 Description
Set of colourful signs to help pupils recognise and name common 2-D shapes. Each sign shows the angles within the shape. 
Supplied on outdoor quality 5mm plastic panel and pre-drilled ready for installation.
Available individually or as a complete set of 16 panels.
Set comprises: Square, Circle, Rectangle, Ellipse, Pentagon, Hexagon, Heptagon, Octagon, Diamond, Phombus, Equilateral Triangle, Scalene Triangle, Isosceles Triangle, Right Angle Triangle, Trapezium and Star.
Available in 3 sizes.
Earn
0
reward points with this purchase
Add This Product To Your Wishlist
The item has been added to your basket