Famous Faces Accessory Signs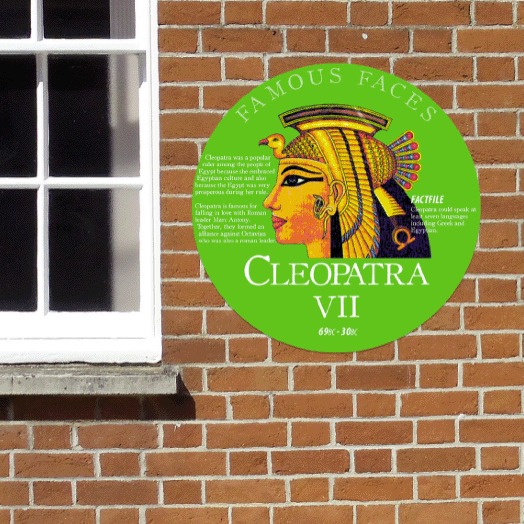 Description
This fantastic set of accessory signs makes a great addition to the world civilisations timeline. 
The range includes; Tutankhamun, Amenhotep III, Gudea of Lagesh, Etana of Kish, Sargon the Great, Nero, Caesar, Augustus, Hadrian, Boudicca, Rameses, Alexander the Great, Pericles, Socrates, Archimedes, George Washington, Pakal the Great, Lady Sad K'uk, Homer, Cleopatra VII, Shang Tang, Fu Hao, Eweka, Confucius
Supplied on outdoor quality 5mm plastic panel and pre-drilled ready for installation.
Available in 3 sizes. 
Can't see the one you're after? Just let us know and we will create a bespoke sign for you. Use the BESPOKE option and use the box provided to tell you what you want.
Earn
0
reward points with this purchase
Add This Product To Your Wishlist
The item has been added to your basket